Topseller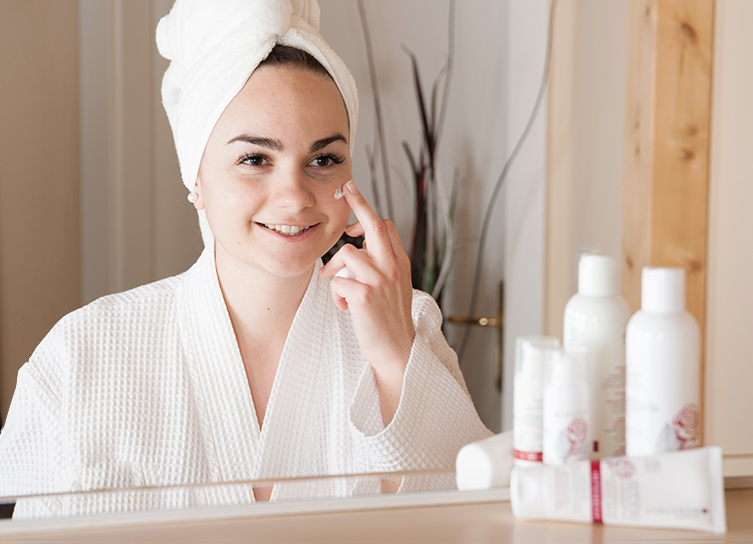 Topseller
Whether natural face care on sensitive skin, body lotion, vegan shower gel or our potato cream for chapped hands - discover our highlights of certified, vegan and sustainable organic cosmetics products in our STYX shop!
STYX organic cosmetics for more well-being
In our STYX natural cosmetics products only the best that nature has to offer! We use high quality organic herbs, essential oils and vegetable raw materials of the highest quality. Our packaging is resource-saving and recyclable. A production free animal testing after the IHTN e. V. guidelines cosmetics is natural for us. All our products are labeled with the label BIO or vegan. So you can see at a glance what is in our cosmetics products!

STYX bio cosmetics let your skin breathe again. Natural plant extracts, vitamins and essential oils strengthen the protective barrier of the skin and support the natural regeneration processes. Especially sensitive and stressed skin benefits from the gentle effect of our STYX natural cosmetic products. We rely on proven recipes, which we combine with state-of-the-art production technology. Whether for targeted treatment of skin blemishes, against oily hair or extremely dry skin - let us convince you of our natural organic cosmetics products!

Natural care with natural cosmetics
Decide on your daily care for our STYX organic cosmetics products! People with sensitive skin and allergies often struggle with intolerance. Irritations such as itching or rash are often due to artificial substances contained in conventional cosmetics. Our natural cosmetics are completely without chemical additives and is therefore also good for children to use. The herbal and flower extracts and natural flavors we use for our STYX bio-cosmetic products are similar to our body's own fats and celluloses and therefore better absorbed by our skin. They look very gentle and pamper your skin!
Whether shower gel, hand cream, foot balm, sports gel or body cream - in our STYX shop you will find a wide selection of natural care products for every day! Ordering organic cosmetics online is quick and easy. Do something good for your body and the environment!