Aroma Derm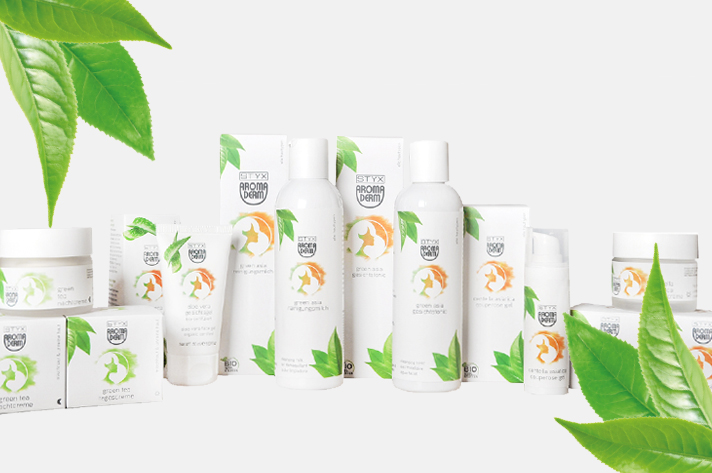 Special skin care for dry and oily skin
The Green Asia products are suitable for all skin types and help cleanse your skin thoroughly, deep into the pores. This basic range is the daily cleansing addition to the Green Tea and Centella Asiatica care products, consisting of a cleansing milk, a cleansing tonic and a scrub. You can also pamper and care for your skin with the detox mask and the aloe vera face gel once a week.

The matting creams in the Green Tea range provide perfect care for combination, blemished or oily skin. The active ingredient of red lipstick tree has also been added to the range to refine large-pored skin and regulate sebum production.

Dry, sensitive and delicate skin is balanced with the proven recipes in the Centella Asiatica range and its skin-friendly active ingredients. The luxuriously soft and floral scented creams with gentle herbs and nourishing shea butter pamper the senses and leave the skin looking radiant.
The face ampoules are the perfect addition to this range. Extra care for every need.
Show 1 to 17 (of in total 17 products)
Show 1 to 17 (of in total 17 products)