Rosengarten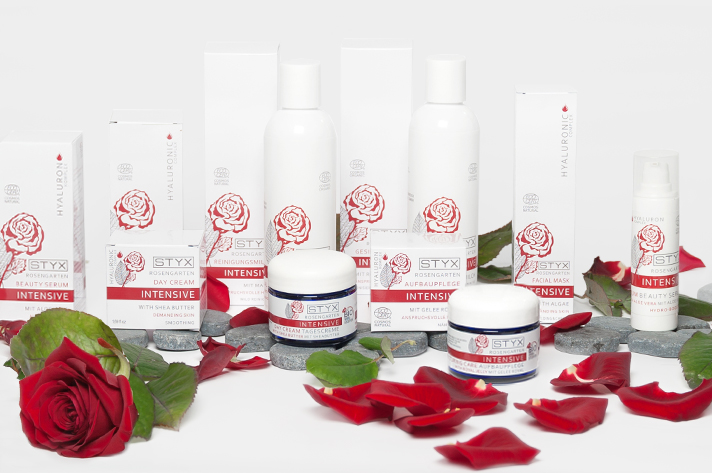 With natural Damascena-Rose-oil and Hyaluron
The Rosengarten-line is a purely plant-based cosmetic line with pure Damascena-rose-oil and a patented herbal anti-wrinkle ingredient. STYX Rosengarten provides a unique pampering experience with highly active, natural ingredients (inter alia vitamin A) for demanding and mature skin. Precious rose oil stimulates cell activity and restores the vitality of the skin. A selection of cold-pressed herbal oils, as jojoba oil and Macadamia nut oil, helps to balance the moisture content of the skin and protects against premature wrinkle formation. The amazing sensual scent of the Damascena-Rose has a positive harmonizing effect on the soul.

For a smoothing and regenerating effect use regularly, at least once a week. Apply mask to cleansed skin and leave to take action for 15 to 20 minutes.

Special price
8,07 EUR
16,14 EUR per 100 ml

The intense facecare for demanding skin.

Shipping time: currently not available